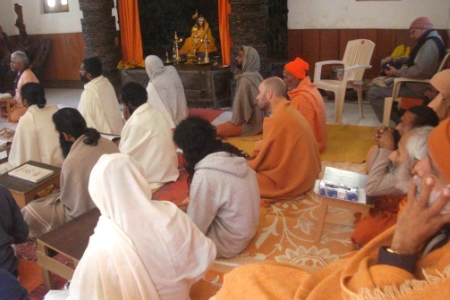 1. Classes at the Peeth are open to all on prior permission from the Acharyas. A valid ID proof for name, date of birth and address will be required. Interested students can contact the Peeth office.
2. The books required for studies are provided by the Peeth.
3. Meeting with our Acharyas for sincere spiritual discussion can be organised on prior permission from office or the Acharyas.
4. The Peeth doesn't provide accommodation to outstation students. However, we can provide guidance and support in finding accommodation.
5. The Peeth provides access to private collection of books on prior permission. Interested students can check with the Acharyas for the same.